Demands Sign Ons
Abigail Dym, Alejandra Gomez, Alma Quiroz, Alycia Hardy, Brooke Byrne, Calista Scott, Cassie Cotter, Choice Interlinking Inc. – Alliance, Celeste Iroha, Claire V. Suggs, COLAGE, Conor Kalahiki, Corridor Community Action Network, Duy Pham, Forum for Youth Investment, Global Business Coalition for Education, Goodkids Madcity Englewood, Homeless Advocacy Project, I.e. communications, Jacquelyn Sullivan, Jaelen King, Jamiel Alexander, Joseph Yusuf, Joshua Morris, JT Mullins, Justin Truong, Karen Dolan, Kaylyn Goode, Margaret Bell, Melissa Lugo, Morgan Dewey, National Resource Center on Domestic Violence, National Youth Employment Coalition, NeuroDiverse UT, Nia West-Bey, Rebecca Goldberg, Renae Erichsen-Teal, Samantha Palermo, Samuel Lopez, Sarah Jane Brubaker, Schools not Jails, Shannell Ciruso, Shannon Mitchell, Sheila Cruz, Sophia Rerucha, Stella BooydeGraaff, Stephanie Welch, Storee Powell, Student Clinic for Immigrant Justice, Taylor White, Tinita Holliday, Tonya Wright, Vanessa Meraz, Whitney Bunts, Women's Equity Center and Action Network, Yale's Black Men Union, Yali Lincroft, Young Ecosocialist, Youth Jobs Connect LLC
What is A New Deal for Youth?​
A New Deal for Youth (ND4Y) is a youth-led, youth-centered effort advocating for the creation of new systems, policies, investments and structures that reimagine life for young people in America.
ND4Y serves youth who have been left behind — the disconnected and the disenfranchised, marginalized, misrepresented, and silenced, young people who may not use their voice as much as they would like to. We center Indigenous and Black communities and youth of color; LGBTQIA+ youth; disabled folks; all immigrant communities, including undocumented young people; young parents; transition age youth; and foster care and former foster care youth. We recognize the intersections of these identities, including intersections with gender and gender identity.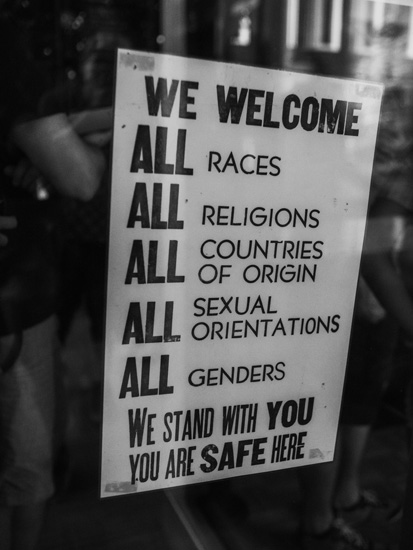 We add value by giving voice and representation to young people. There is such a disconnect between older generations and today's youth, we work to educate individuals in the hopes of ending generational stigmas and bringing about meaningful change.
We holistically advance youth justice by developing policies for youth by youth. Our new ideas offer a more youthful view and a fresh perspective, that will push conversation and ideas forward. We bring ideas to the table that are impacting future generations and need immediate attention. We believe our government should be setting youth up for success.
We provide emerging advocates with a platform, providing resources and access to decision-makers and the decision-making process for young people, particularly youth of color.
Meet the changemakers
New Deal for Youth Changemakers are a cohort of young leaders between the ages of 15 and 32 from across the country. These young leaders are advocates and organizers who work across a range of issues facing their communities.